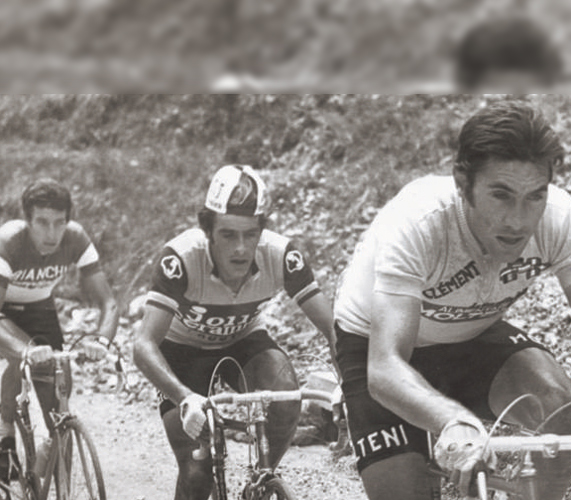 Rent a Pinarello Bike
Riding in tradition and innovation technology
Started in 1953 in Treviso, the Pinarello brand has made its way into professional cycling with its constant use of innovative technologies.
First the passion of John, and then his son Fausto, made Pinarello the most successful brand in the world, winner of 11 Tour De France; from the Spanish Indurain to the British Froome, there have been many champions who have won riding a Pinarello.
The introduction of the asymmetric frame, that of the Pinarello Dogma, has categorically renewed the idea of a road bike and is now among the most successful in the world cycling scene. Now we have the S GAN, an asymmetrical bike like Dogma, with a new generation type of carbon.
Frame: Pinarello Gan S Carbon Torayca T700, Asymmetric Frame
Rear derailleur: Shimano Ultegra 11v 11-32
Front Derailleur: Shimano Ultegra 50-34
Saddle: Most Panther
Tires: Vittoria Zaffiro Nero
Available sizes: 51.5- 53 – 54-55
Frame: Pinarello Dogma F10 Asymmetric Frame Bici Amore Mio
Rear derailleur: Shimano Ultegra 11v 11-32
Front Derailleur: Shimano Ultegra 50-34
Saddle: Most Panther
Tires: Vittoria Zaffiro Nero
Available size: -55