10 PEAKS
from april to october
starting from 800 € per person in Classic Double Room

Climb is the main subject of this package.
Fiuggi is 700 m above the sea level, so we are in the heart of central Appennines. Many climbs have seen a lot of cyclists during       Tirreno-Adriatico and Giro d'Italia stages.
Campocatino (1800 m), Monte Scalambra (1400 m), Campo Staffi (1750 m), Monte Livata (1400 m) are some of the best Mountains were admire incredible landscapes after a great exertion.
Program:
Day 1: Arrival and welcome cocktail
Day 2: The Chartreuse of Trisulti  (80 km – 1500 m of climb)
Day 3: Campocatino ( 75 km – 1815 m of ascent)
Day 4 : The Medieval Villages (57 km – 926 m of climb)
Day 5: Rest day at Silva Spa
Day 6: Monte Scalambra (55 km – 1330 m of ascent)
Day 7:  Monte Livata (90 km – 1900 m of climb)
Day 8: Departure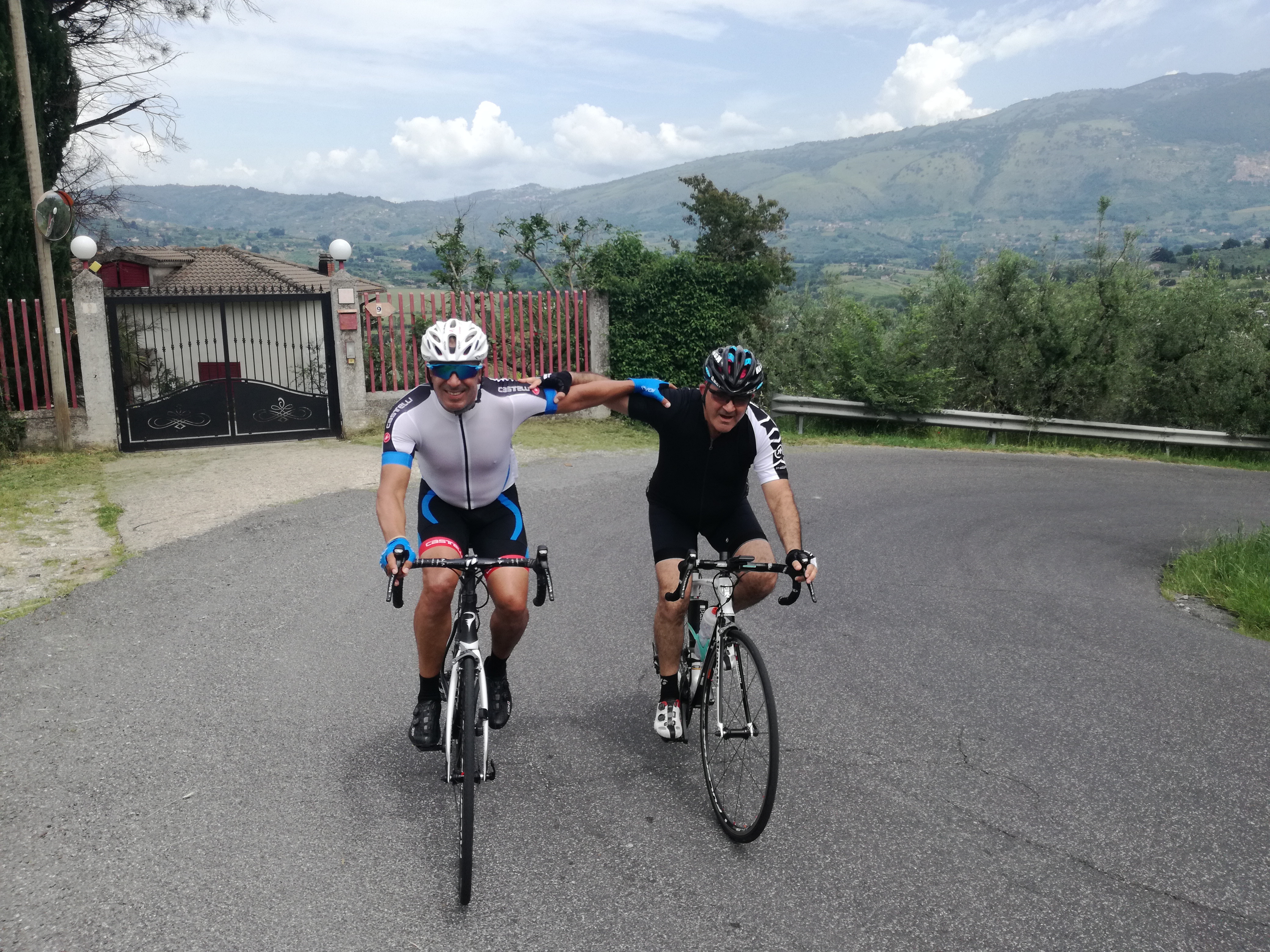 What's Included
– renforced buffet breakfast for cyclists
– banana, sandwich, jam tarte and water for the ride, light lunch after the ride
– dinner with Chef's delicacies
– Afternoon Merenda
– Free entrance at SilvaSpa (1400 sqm of wellness center)
– 5 accompanied cycling tours with our expert guides
– secure bike room and workshop for small repairs
– laundry service in 24h
– maps and gpx files
– free WI-FI
– 1 local product tasting
– Technogym Welness area