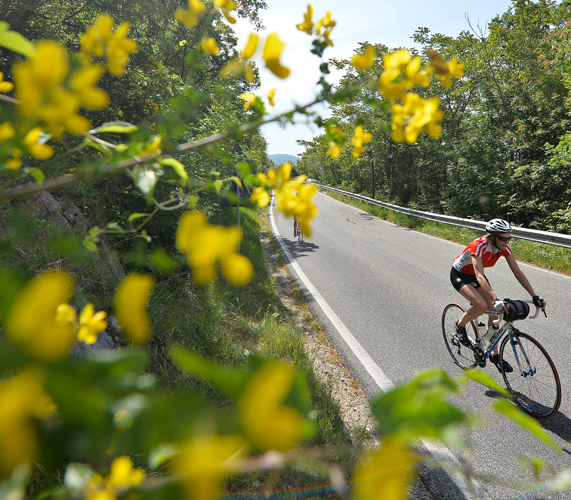 Bike Service
Our hotel provides complete attention to our cycling guests, and for this reason, we offer our guests the following bike services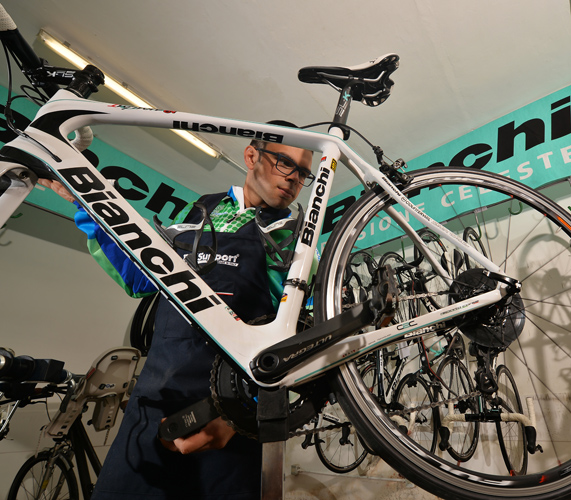 Bike Room and Mechanical Assistance: Our well equipped bike room is locked and video monitored for complete security; the bikes are stored on special hooks without risk of theft or damage. Other services will be provided by the mechanic to ensure your utmost comfort on the bike.
Laundering Your Bike Kit: having to pack lots of bike clothes can be a hassle. Instead, we will launder your technical bike clothing daily. Just turn in your laundry bag, and we will have it back to you within 24 hours, free of charge.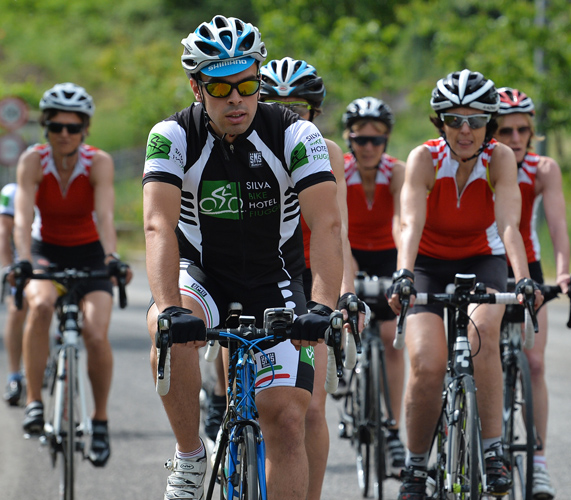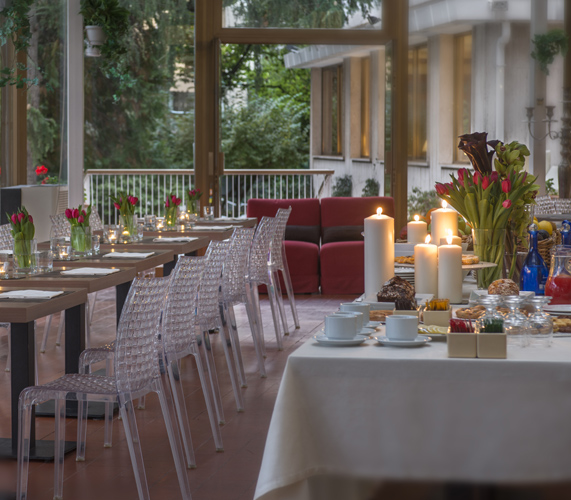 Complete Breakfast and Pocket Lunch: It takes a lot of energy to ride for hours, so eating properly is important for cyclists. That is why we offer our guests a breakfast buffet that includes homemade pies, jams, croissants, fruit, yogurt, cold cuts and cheese, a variety of breads, fruit juice, coffee and tea. But, how do you eat when riding? We provide you with a pocket lunch that includes a sandwich, fruit, tart, juice and water. Just perfect for carrying in your jersey pocket to eat while on the go.
Light Lunch after the ride: a typical Italian Light Lunch with Spaghetti, grilled vegetables, tomatoes, prosciutto, bresaola, salame, cheese, mozzarella and fruit will wait for you after the "hard workout".
Late Afternoon Snack: Cyclists will also have a late afternoon snack, after the ride. A buffet of homemade pies, pastries, fruit, yogurt, fruit juice and tea are available. On request, cyclists can also have cold cuts and cheese, accompanied by our local focaccia bread and cold pasta salads.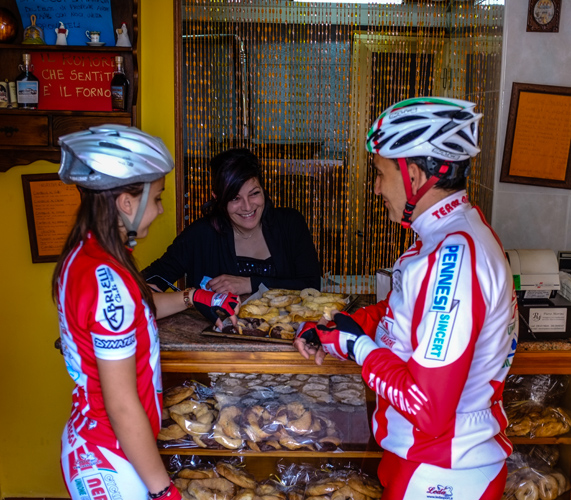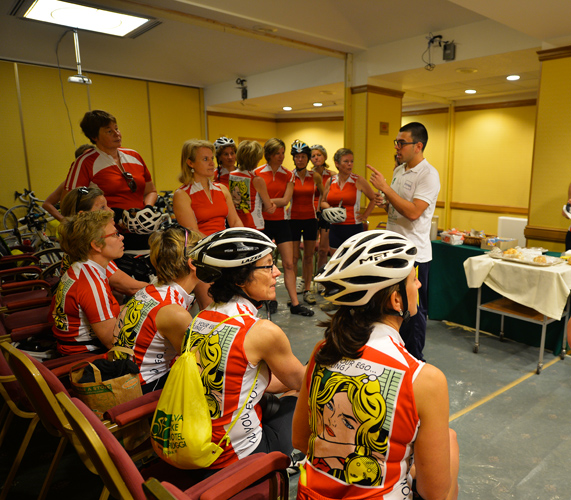 Expert Guides: The area around Fiuggi is fantastic for cycling. You will ride through green forests, along clear rivers, over rolling hills and scenic mountains, through quiet plains and the most charming villages. Our guides have many years of cycling experience and they know the best routes in the area, and how to avoid busy streets. They know where to take you to see the most charming and interesting aspects of our region.
Sports Massage: After a long bike ride, there is nothing like relaxing. You can rely on the expertise of our Spa masseuses to provide you with the best treatment for a quick recovery.
Bike Rentals: discovering the magnificent landscapes in our area will be even more comfortable when riding our bikes. The Bike Hotel Silva is an authorized Bianchi Bike Rental Dealer, where you can rent the top models of this prestigious Italian brand: Sempre Pro, Intenso and Infinito CV for road bikes, Ethanol and Kuma for Mountain Bikes, Camaleonte e Spillo Rubino for Trekking Bike. We rent E-bike on request.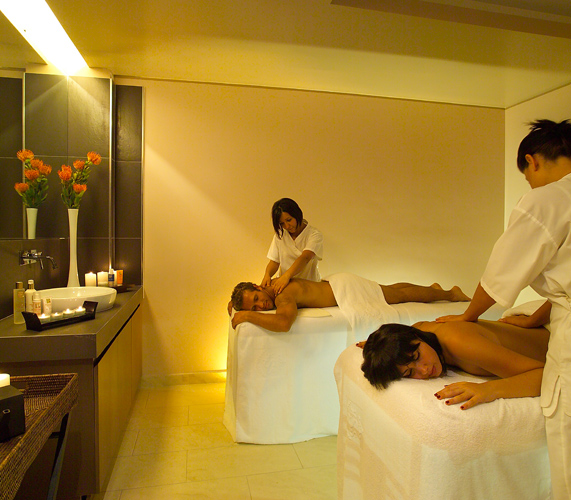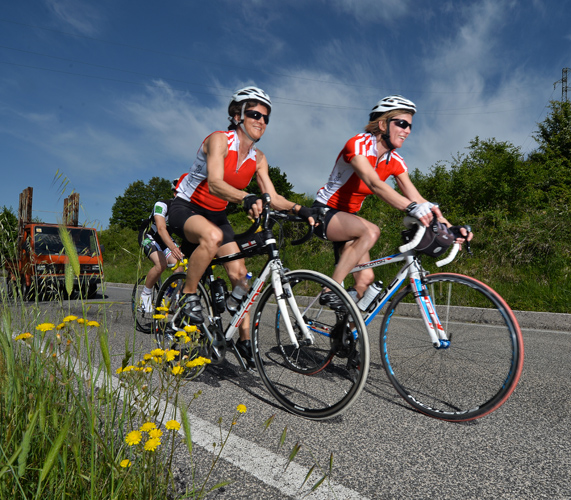 GPS & Odometer: on request, we can install on your bike a wireless odometer and a Garmin GPS for cycling, equipping you with maps of the marked trails in our area.
We also offer the ability to upload our routes onto your GPS.
Transfer from / to Rome and other places of interest to the hotel. Upon request, we can organize transportation for our customers with a fast and comfortable shuttle service.
Silva Bike Shop: at the hotel we have everything a cyclist needs.