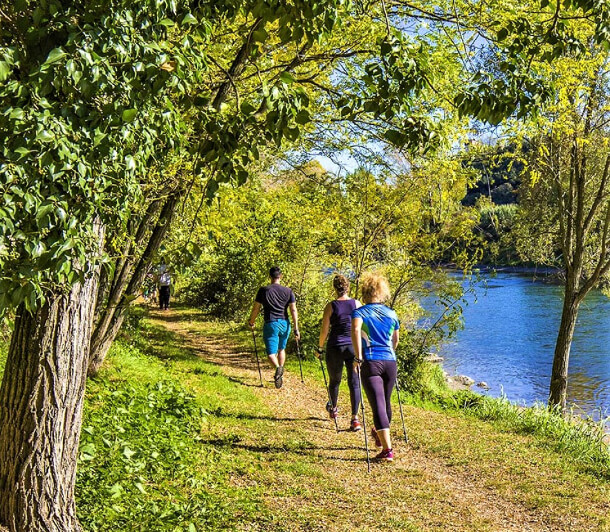 What is Nordic Walking?
Nordic Walking is a sport originally practiced by skiers to keep fit during the summer months. It has now become a very popular activity, suitable for people of any age and with any level of training who want to keep fit, tone their muscles, lose weight or improve their health.
Why practice Nordic Walking?
Many doctors agree that Nordic walking is one of the most effective cardiovascular workouts because it works on all major muscle groups in the body.
Nordic walking is also great for weight loss. Using Nordic walking poles, heart rate increases on average by 10-15% more than with normal walking. This means that you can burn over 400 calories per hour, much more than normal walking, which only burns 280 calories.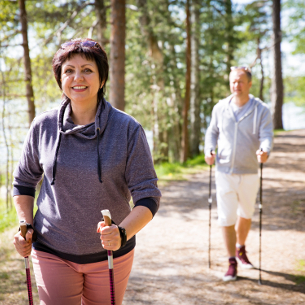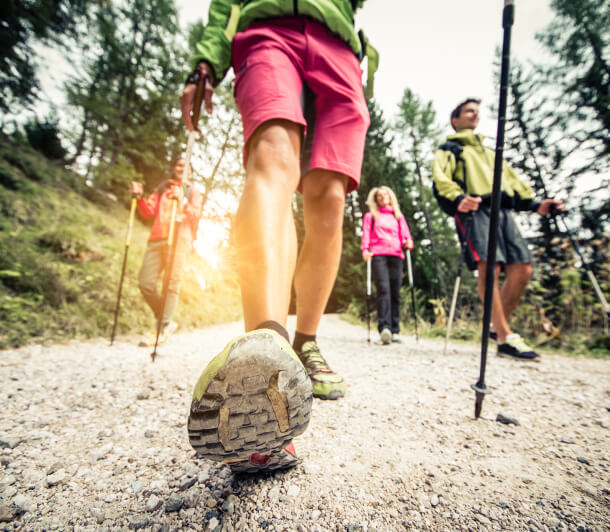 The benefits of Nordic Walking
Nordic Walking burns up to 46% more calories than physical exercise without sticks and up to 25-30% compared to moderate jogging.
It trains the heart and cardiovascular system
It affects 90% of all muscles in the body in one exercise, increasing the resistance of the muscles in the arms and neck and shoulders.
It improves metabolism and reduces insulin resistance
Counteracts high blood pressure: reduces arterial hypertension by 18 mmHg within eight weeks.
Eliminates most back, shoulder and neck pain; makes the hip, knee and foot joints flexible
It increases the production of "positive" hormones. Decreases "negative" hormones.
It reduces stress and fights anxiety
Develop proper body posture.
Our Nordic Walking services
Guided excursions departing from the hotel through the fantastic scenery of the Ernici and Simbruini Mountains
Laundry service for technical garments in 24 hours
Silva Splendid Hotel excursion bag
Snack for the walk (fruit, tart, sandwich, water)
Poles rental directly at the hotel (€ 10.00 per day)
Stretching session aimed at recovery after the excursion
Decontracting massages
Short introductory course to the practice of Nordic Walking